Stockists
Magic Whiteboard ™ - the original and best whiteboard on a roll

Want to be a stockist? Contact us via Trade Enquiries or ring us on 00 44 1905 451552
We now export to over 20 countries alll over the World.
International Stockists
Customers in the US and Canada please order at www.magicwhiteboardproducts.com
Customers in Australia and New Zealand please order at www.magicwhiteboard.com.au
Customers in France please order http://www.tableaublancmagique.fr
Customers in Germany please order www.magicwhiteboards.de
Avez-vous vu notre site français? http://www.tableaublancmagique.fr
Customers in The Netherlands and Belgium order at http://www.magicwhiteboards.nl
Customers in Lithuania, Latvia and Estonia please order at http://www.sanitex.eu
Customers in Finland please order at http://www.tevella.fi/
Customers in Norway please order at http://www.office-data.no/
Customers in the Czech Republic order at http://www.darkyla.cz/magic-whiteboard
Customers in Turkey please order at http://www.magicwhiteboard.net/
Customers in Ireland, Germany, Denmark, Italy, Sweden, Spain, Portugal, Switzerland, Austria, Poland, Slovakia, Hungary, Croatia, Serbia, Romania, Greece, Albania, Bulgaria order at www.magicwhiteboard.co.uk
Stockists in the United Kingdom
We supply hundreds of shops and online stores across the UK - we can supply you with stock at trade prices or we can fulfil orders on your behalf under plain cover (Next Day Delivery). Ring 01905 451552 for details.
Ryman Stationery
Ryman Stationery – 240 High Street Stores and online www.ryman.co.uk . Find your nearest Ryman Store - click here

In Ireland please visit www.vikingdirect.ie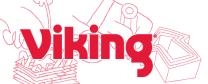 Sainsbury's Supermarkets from April 2014 - list of 75 stores

ESPO is one of the UK's largest public sector professional buying organisations and educational suppliers

Tel 0116 265 7878
YPO specialises in public sector procurement, supplying products and services to England, Wales, Scotland and Northern Ireland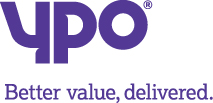 Tel 01924 834 834
Kent County Supplies - Educational supplies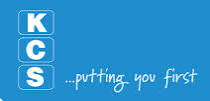 https://www.kcswebshop.co.uk/default.aspx
tel 0845 270 8811

Jo Jo Maman Bebe - for Magic Blackout Blind


www.jojomamanbebe.co.uk or Ring 0871 423 5656, 23 stores in the United Kingdom. Find your nearest JoJo Maman Bebe store - click here
The Great Little Trading Company - for Magic Blackout Blind


CBC Computers

PHP Gift and Baby
http://www.phpgiftandbaby.co.uk/
Ring 01784 225 925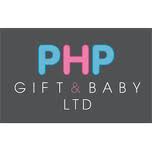 Shop on Your Doorstep

Advent Data Limited - TRADE ONLY
Please contact if you are a dealer. tel 0871 222 3844 or email sales@adventdata.co.uk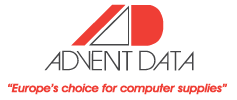 Emerald Office Solutions
Ring Mike on 01279 620 420. All products are stocked.

Office Furniture Online
www.officefurnitureonline.co.uk

Barbican Stationers

Magic Whiteboard Products - our US distributor

Magic Whiteboard - our Australia distributor

Classroom Capers

Citrus 7