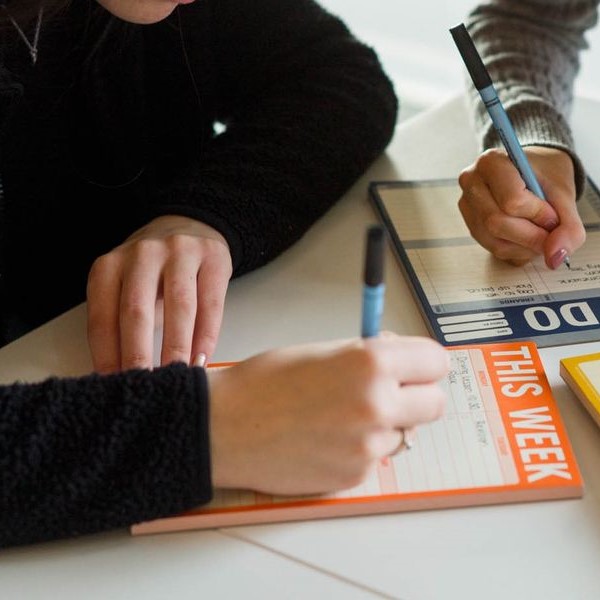 Novelty Notepads
Lowest Prices. Guaranteed. Knock Knock stationery - cheaper than Amazon.
Are you a stationery addict? If you enjoy making lists - and really, who doesn't? Our amazing selection of Knock Knock Notepads will have you feeling like a kid in a sweet shop. Go ahead and indulge. Make a list. Make many lists.
Making a list of things to is one of the few jobs both essential for organised productivity and delectable for leisurely procrastination. Our notepads will organise your jobs & make you laugh. Whether you're bored or busy, cynical or starry-eyed, or secretive, we've got a pad to help you express yourself and get things done.
Official Knock Knock ® Cool S tationery & Stationary UK. Knock Knock ® Pads & Sticky Notes Official - Clever Gifts & Stationery. Available at Stationery Shops and online.
Knock Knock pads, journals and notebooks and notebook stationery from the UK's favourite stationery company.
Knock Knock Notepads: to do lists, shopping lists. Knock Knock pads are fun desk accessories, cool office supplies and stationery. Knock Knock sticky notes, funny notes, cool stationery, quirky stationery and funny post it notes for your home or office.
Knock Knock Classic Pads: useful checklist notepads, fun desk accessories, office supplies. Knock Knock Classic Pads—funny gifts & cool stationery!